Each week, PCG Digital Marketing recaps all the stories you missed in Internet marketing, SEO, and technology:
---
Mandy Saffer,   PCG Digital Marketing Named Fastest Growing Company By NJBIZ
The 2012 50 Fastest Growing Companies, as ranked by NJBIZ, rank the most dynamic companies in the state of New Jersey. PCG Digital Marketing, a full service Internet marketing company, is honored to be a part of this prestigious list, as conducted by this premier business news publication.
---
Glenn Pasch,  Technology vs. People: Where to Focus?
Businesses are adding new technology to increase productivity, but the problem that is occurring is that their people don't know how to use it to its full potential. Glenn discusses the importance of training your staff so they can handle any projects that come their way.
---
Laura Bonawits,  Has Your Business Hopped On The Instagram Train Yet?
Thousands of companies throughout the U.S. have started using Instagram to personalize their brand and connect with their customers. Whether it's what you sell, what your office looks like, or who your employees are, people love to feel in the loop with brands they love. Laura offers great tips for connecting with customers and keeping them involved with your brand.
---
Andrea Vahl,  How to Use Facebook Targeted Posts to Improve Your Facebook Engagement
Are you looking for creative ways to improve your Facebook engagement? Social Media Examiner's Andrew explains how narrowing the people who see your posts can actually help you get more engagement.
---
Rebecca Corliss,  The RIGHT Way to Weave Product Mentions Into Your Marketing
Everyone wants to market their products the way Apple does, which is no surprise to anyone. Hubspot's Rebecca explains how to mention your products in your marketing efforts without going overboard.
---
Marc Weisinger, Why You Should Use the New Google Remarketing Code
Search Engine Watch's Marc gives great insight as to why business should have a Google remarketing code, especially since the process is now easier than ever. Check out his top 3 reasons why everyone should get excited over Google's new universal remarketing code.
---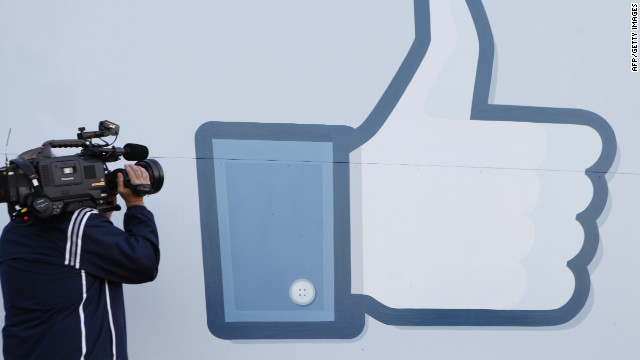 Doug Gross,  Facebook cracking down on fake 'Likes'
Facebook has begun a purge of fake accounts and "Likes" as part of a set of site improvements announced last month. The result has been lower numbers on fan pages, including some of the site's most popular ones, but no actual loss of real followers. Doug from CNN.com breaks down the story.
---
Matt McGee,  Google Merges Insights For Search With Google Trends
Google has merged two of its popular search/keyword research tools. Google Insights for Search has been absorbed by Google Trends; the combined tool keeps the Google Trends name and exists at the www.google.com/trends address, too.
---
Barry Schwartz,  3 Google AdSense Ads Per Smart Phone Landing Page
Search Engine Roundtable's Barry explains that you can have three ads on high-end level devices and only one or two on WAP only devices. This is key considering mobile is ever-increasing for website traffic.
---
PCG's "Do Good" Campaign
Each week, we will showcase how the team at PCG gives back to the community and donates their time and resources to causes they truly care about.
Mandy Saffer, PCG Team Members Walk For Suicide Prevention Awareness
Two team members from PCG Digital Marketing, a leading NJ SEO company, participated in the American Foundation for Suicide Prevention's (AFSP) Out of the Darkness walk. Liz Lutz walked in Belmar on September 22 and Darrah Raneri will walk in New Brunswick on September 30. Our team members walk to raise awareness for suicide prevention and honor loved ones they have lost.